Cortex-X3 Powers Up
Arm's new Makalu CPUs, branded Cortex-X3 and Cortex-A710, deliver performance and power-efficiency gains, respectively. The IP vendor also updated Cortex-A510 and the DSU-110.

Linley Gwennap
This week, Arm introduced its Makalu generation of CPU cores, featuring Cortex-X3 as the high-performance model and Cortex-A715 as the midrange one. Taking aim at Apple's M2, the X3 offers double-digit performance gains over its predecessor, even before accounting for any benefit from transistor shrinks. For this upgrade cycle, the A715 focuses on power efficiency, delivering 5% greater throughput while using the same power as the previous generation. Makalu is the first generation that's fully optimized for 64-bit code, dropping compatibility with legacy 32-bit applications.
The Makalu CPUs typically pair with Cortex-A510 in heterogeneous Arm v9 configurations. Although the A510 shipped last year, Arm refreshed it with a few minor changes, including new security features. The updated version can operate 5% faster at the same power or use 5% less power at the same speed. It's configurable with 32-bit compatibility for low-end smartphones and other devices that run old software.
As usual, the new Cortex CPUs target client devices such as smartphones, tablets, and Chromebooks as well as high-performance embedded and IoT processors. They can operate in clusters of up to 12 in any combination—50% larger than before—using an updated version of the DSU-110 cluster controller. Production RTL is already available. We expect the first phones using these designs to ship early next year.
The new CPU cores follow last year's introduction of the Matterhorn generation, featuring Cortex-X2 and Cortex-A710. The Matterhorn designs, along with the A510, were the first Arm v9 cores; of the three, only the A710 initially offered 32-bit compatibility. Whereas Arm updates its high-performance and midrange cores every year, it usually skips a few years between low-end cores. Thus, a new low-end CPU wasn't expected this year, so even a few new features are a bonus.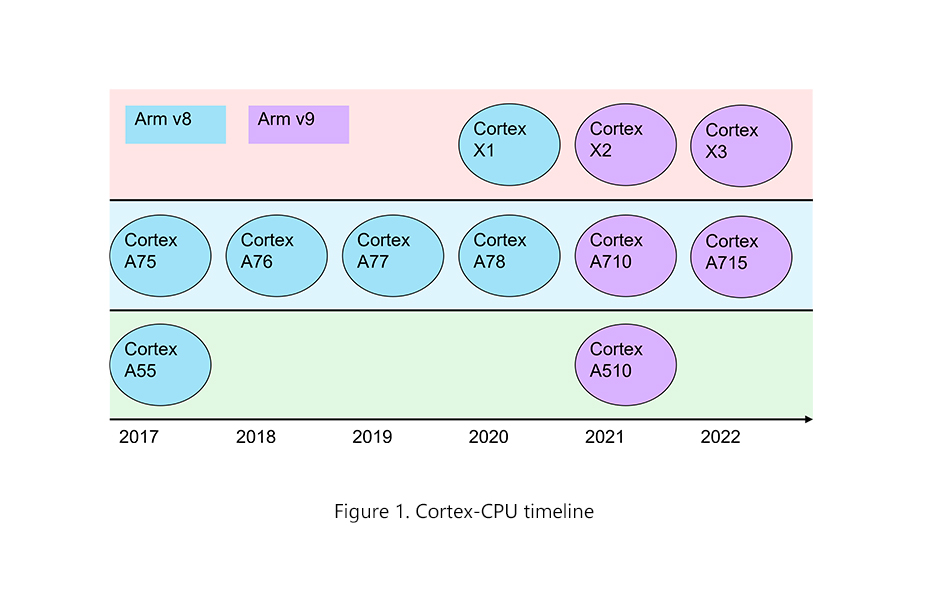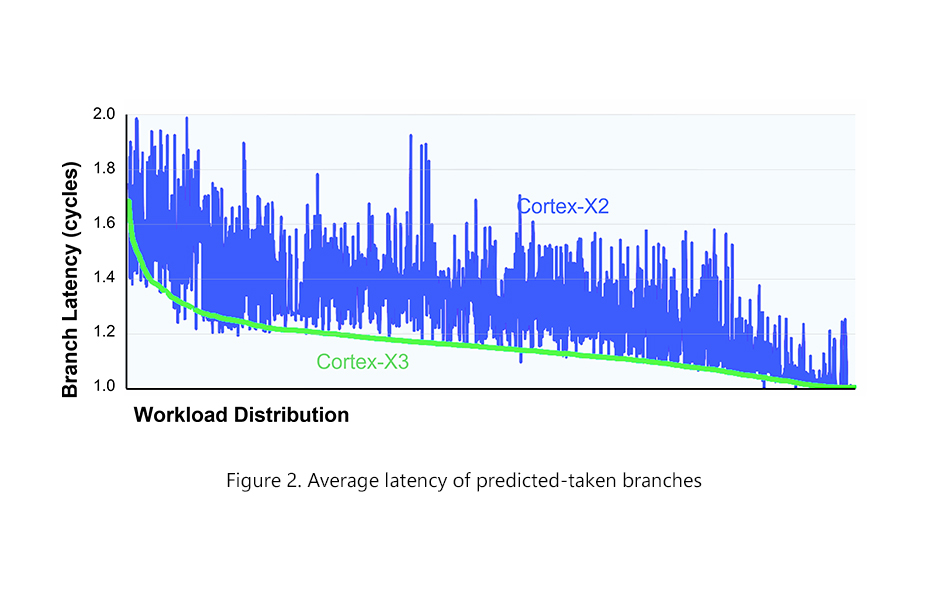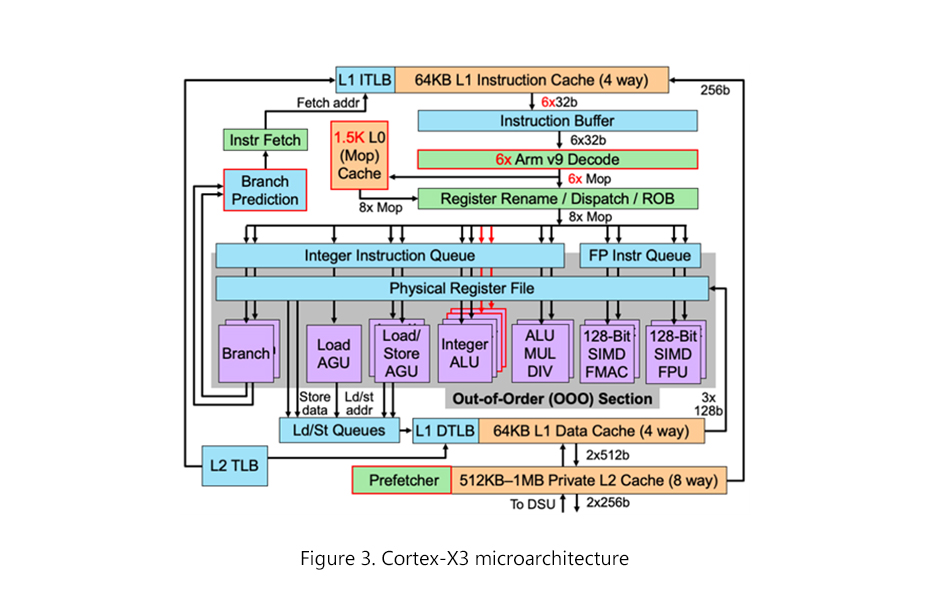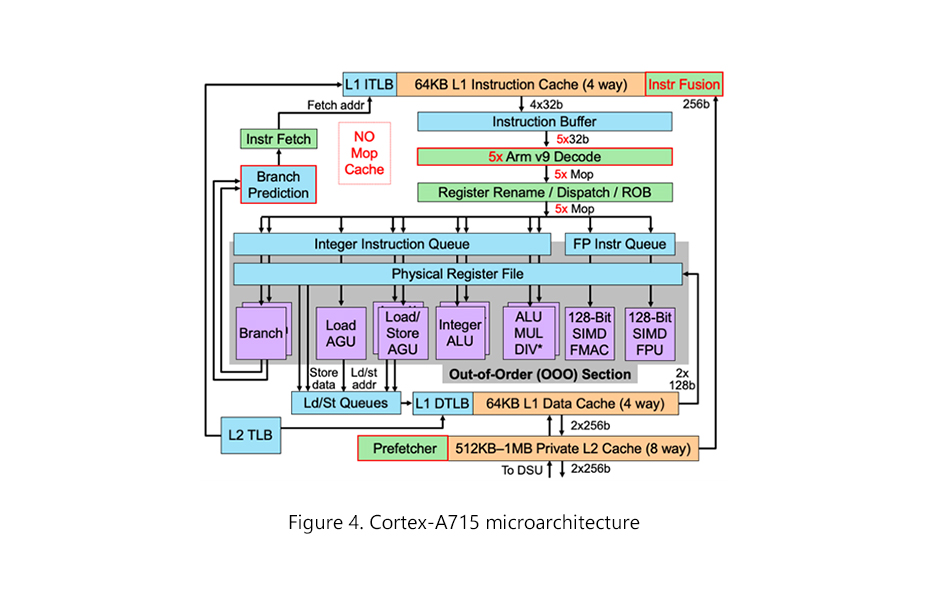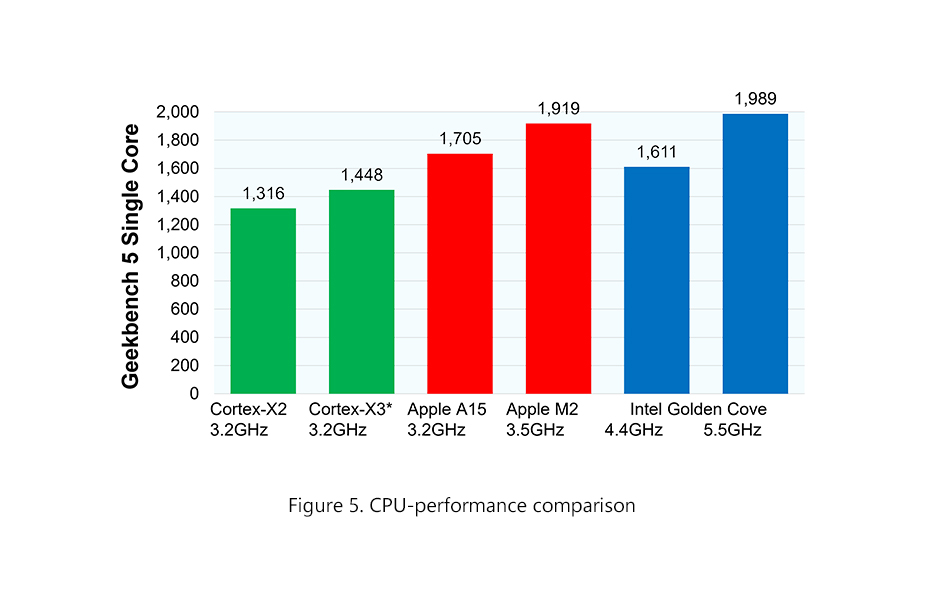 Free Newsletter
Get the latest analysis of new developments in semiconductor market and research analysis.
Subscribers can view the full article in the TechInsights Platform.
You must be a subscriber to access the Manufacturing Analysis reports & services.
If you are not a subscriber, you should be! Enter your email below to contact us about access.
Sign up for latest analysis, news and insights from TechInsights!
Stay informed about TechInsights' products, services, and events. Email collection adheres to TechInsights' Privacy Policy.
Revealing the innovations others cannot inside advanced technology products
Contact
General Inquiries
1-888-666-8888
1891 Robertson Rd #500, Nepean, ON K2H 5B7
Copyright © 2023 TechInsights Inc. All rights reserved.