Mobile RF Blog
A Closer Look at the Motorola Edge 2022 (XT2205-3M)
The First FR2-capable Smartphone Built with
MediaTek's SoC chipset (Dimensity 1050)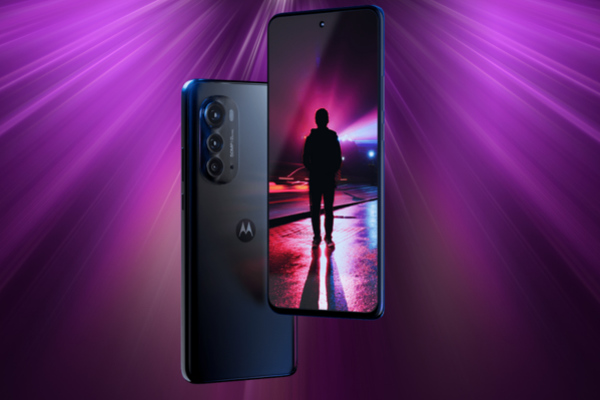 TechInsights is excited with what it has found in the Motorola Edge 2022 (XT2205-3M) and for good reason.
It is designed exclusively using MediaTek's first 5G mmWave chipset, the Dimensity 1050 (discover more in our Disruptive Event brief), making it a strong contender in a market dominated by Qualcomm and Samsung.
It increases the accessibility of FR1 and FR2 in smartphones by making them more affordable (~$500 USD).
It also contains the Lansus FX-6880. Lansus is an RF solution supplier in China that is narrowing the gap in RF front end module integration innovation. More detail is available for Mobile RF Front End Module Architecture subscribers in this report).
It contains MediaTek's novel antenna in package (AiP) antenna array design using a wide-band dual-dipole architecture. More detail is available for Mobile RF subscribers in Radu Trandafir's TechStream blog and report on the MediaTek MT6107O mmWave antenna module architecture analysis.
Check out the article to find out more and enjoy a short video overview of the key aspects of the XT2205-3M's functional block schematic.
Make informed business decisions faster and with greater confidence
Gain sample access to the world's most trusted source of actionable, in-depth intelligence related to semiconductor innovation and surrounding markets.
Sign up for latest analysis, news and insights from TechInsights!
Stay informed about TechInsights' products, services, and events. Email collection adheres to TechInsights' Privacy Policy.
Revealing the innovations others cannot inside advanced technology products
Contact
General Inquiries
1-888-666-8888
1891 Robertson Rd #500, Nepean, ON K2H 5B7
Copyright © 2023 TechInsights Inc. All rights reserved.