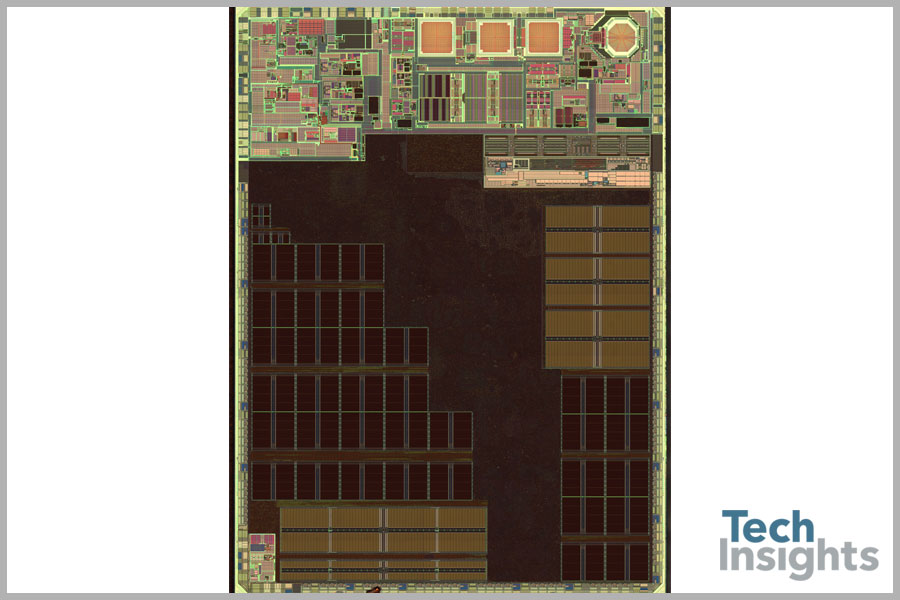 The W1 chip found in the Beats Studio wireless headphone has the package mark 343S00131. Meanwhile, the W1 chip torn down from the Apple AirPods has the package mark 343S00130. They have a slight difference in the last digit in the package marks. TechInsights has confirmed that both 343S00131 and 343S00130 have the same die. This die measures 4.42 mm x 3.23 mm = 14.3 mm2. TechInsights has been tracking Internet of Things (IoT) SoCs for over a year and our observations indicate that this new W1 SoC is very competitively placed when comparing its die size and connectivity specification of Bluetooth 4.2 or greater. As far as the Bluetooth specification is concerned, Apple does not say if it the W1 is BT4.2 or BT5.
Given the size of this die and its featured operating specifications we will be producing a basic benchmarking report on this W1 processor. The report will identify the process node and foundry; and contain a floor plan analysis and die utilization table, as well as cost estimate for the tested and packaged device.
Latest Posts From Our Blogs
Don't miss another update from TechInsights.
All our latest content updates sent to you a few times a month.