AMD Expands 5G RFSoC Portfolio
Obtained through its Xilinx acquisition, AMD's RFSoCs meld FPGA and processor functions with blocks for mobile infrastructure. The ZU64DR and ZU63DR join a line of RFSoCs that implement DFE functions.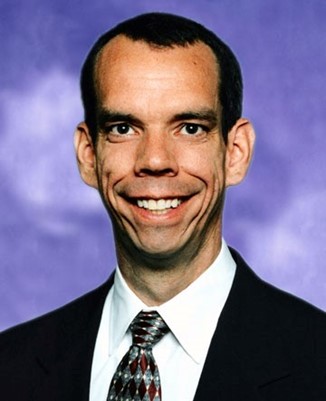 Joseph Byrne
AMD is scaling down the Zynq RFSoC digital-front-end (DFE) products it launched in 2021 to address low-cost 5G radios. Due to ship in May, the ZU63DR still has low-PHY functions but reduces the number of transmit and receive paths to four (4T4R). The ZU64DR supports 8T8R but excludes the low PHY.
AMD obtained the RFSoC product line through its acquisition of Xilinx. They build on the latter company's Zynq chips—which integrate a processor subsystem with an FPGA—by adding ADCs and DACs, optional soft-decision forward-error-correction (SD-FEC) blocks, and other functions that mobile-infrastructure radios need.
Following the third RFSoC generation, Xilinx developed the RFSoC DFE family. This line integrates hard DFE functions such as digital predistortion and crest-factor reduction, shrinking the associated die area and power as well as increasing performance. The initial family members also integrate low-PHY functions to support the Option 7 split favored by the O-RAN Alliance and others.
Omitting the low PHY, the ZU64DR targets Option 8 deployments, which keep PHY functions in the base station like traditional radio access networks (RANs) do. The new RFSoC still benefits from the hard DFE and is similar to the earlier ZU67DR. It targets both single 8T8R MIMO radios and, for lower-cost macrocells, three-sector 2T2R radios.
The ZU63DR reduces cost relative to the earlier ZU65DR, a 6T6R chip that can serve millimeter-wave (mmWave) designs. It operates as an intermediate-frequency transceiver and integrates a mmWave DFE. The new design's 4T4R, DFE, and low-PHY capabilities target 4T4R and dual-band 2T2R Option 8 radios, which serve in low-cost RANs.
Free Newsletter
Get the latest analysis of new developments in semiconductor market and research analysis.
Subscribers can view the full article in the TechInsights Platform.
You must be a subscriber to access the Manufacturing Analysis reports & services.
If you are not a subscriber, you should be! Enter your email below to contact us about access.
Sign up for latest analysis, news and insights from TechInsights!
Stay informed about TechInsights' products, services, and events. Email collection adheres to TechInsights' Privacy Policy.
Revealing the innovations others cannot inside advanced technology products
Contact
General Inquiries
1-888-666-8888
1891 Robertson Rd #500, Nepean, ON K2H 5B7
Copyright © 2023 TechInsights Inc. All rights reserved.