Alder Lake-HX Maxes Laptop Performance
Intel's Core i9-12900HX sets performance records for laptop PCs, offering two extra "performance" cores at up to 5.0GHz for the most-demanding mobile gamers and professionals.
Linley Gwennap
Intel's Alder Lake-HX brings a new level of performance to laptop PCs. The company has repackaged the desktop version of its 12th Generation Core processor for high-end laptops, offering 16 cores at up to 5.0GHz for the most-demanding mobile gamers and professionals. Be sure to have a wall socket handy, though, as the chip can burn up to 157W. The HX models are already in production, and systems using them should be available soon.
Most Alder Lake mobile products employ a die that combines six "performance" cores and eight "efficiency" cores with a large graphics unit that has 96 EUs. Most desktop models, however, use a different die that has eight performance cores but a smaller 32-EU GPU. The HX line places this desktop die into a BGA package suitable for laptops.
Having two more performance cores, the flagship Core i9-12900HX swamps the CPU throughput of the fastest mobile product, the Core i9-12900HK. Its GPU performance is worse, but high-end laptops rely on discrete graphics instead of the integrated GPU. The desktop die also supports error-corrected DRAM, a popular reliability feature for professional systems.
Although the HX naming is new for Intel, the concept is not. The company previous released workstation processors under the Xeon W brand, using an M suffix for mobile versions. Moving these products into the Core line enables Intel to better target high-end gamers, and the new suffix positions them against AMD's Ryzen HX family.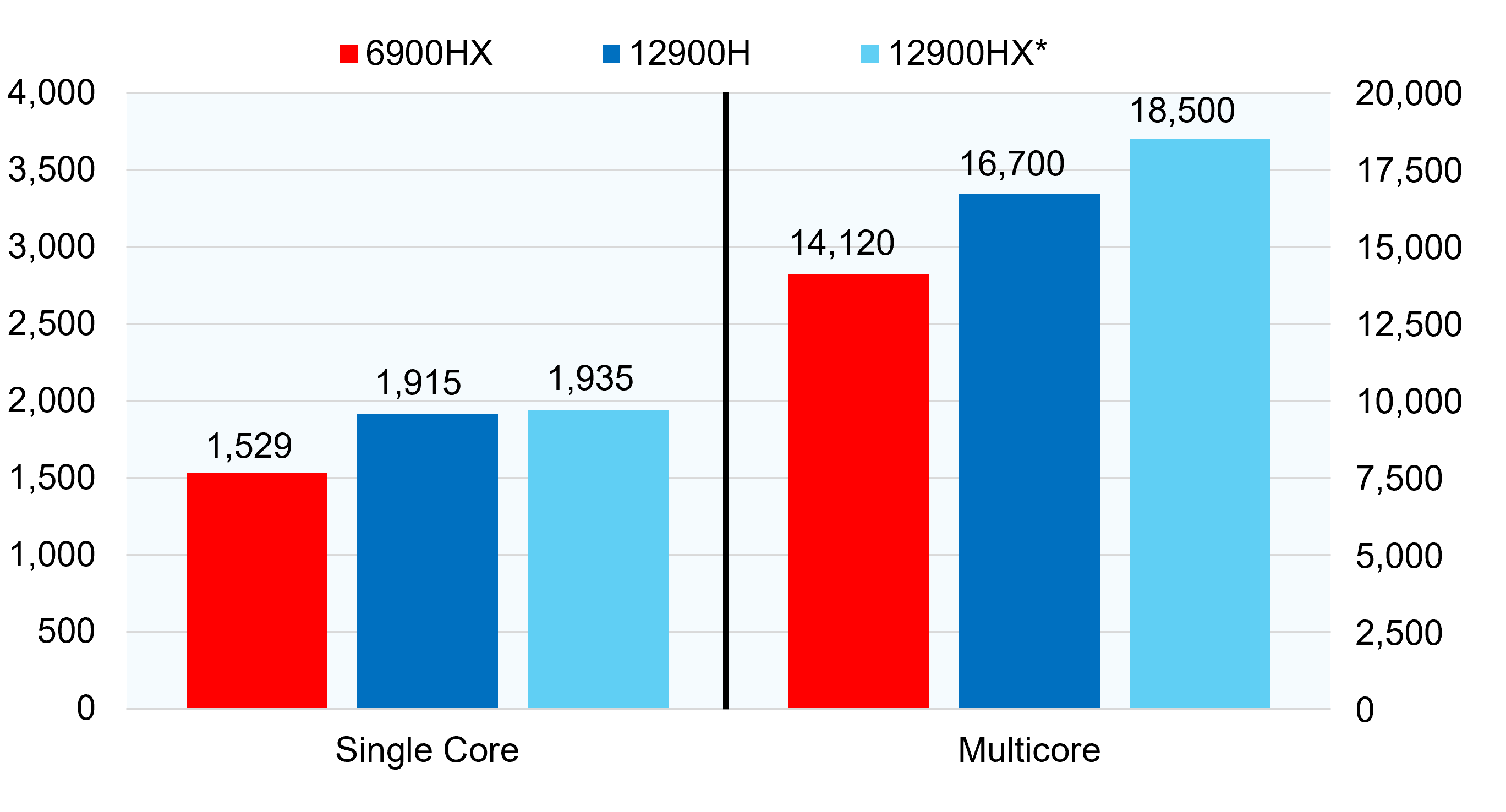 Free Newsletter
Get the latest analysis of new developments in semiconductor market and research analysis.
Subscribers can view the full article in the TechInsights Platform.
You must be a subscriber to access the Manufacturing Analysis reports & services.
If you are not a subscriber, you should be! Enter your email below to contact us about access.
The authoritative information platform to the semiconductor industry.
Discover why TechInsights stands as the semiconductor industry's most trusted source for actionable, in-depth intelligence.