Technology Blog
The Continuously Evolving Landscape
of Memory Technology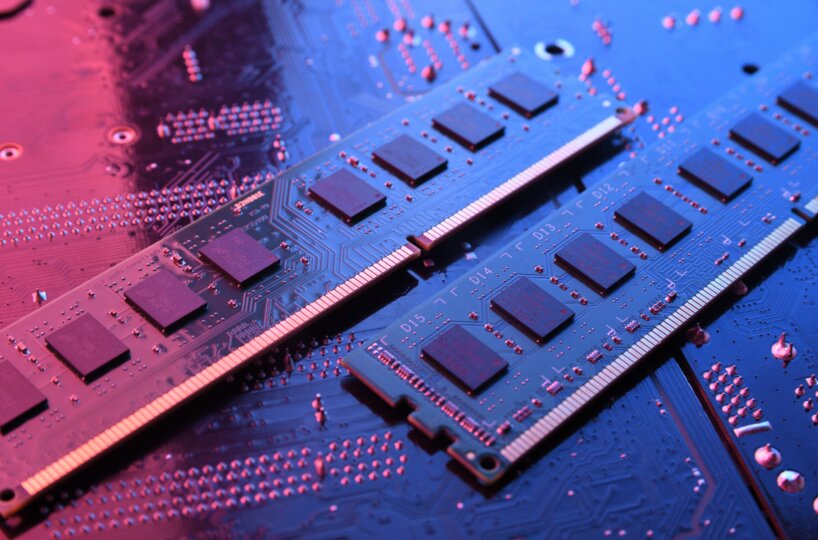 The memory technology landscape is continuously evolving. DRAM and NAND Flash memory demands have been steadily increasing and emerging memory markets such as STT-MRAM, ReRAM, PCRAM, FeRAM, and 3D XPoint memory are expected to reach $36 billion by 2030. As emerging memory makers race ahead of device scaling, they will face several challenges.
Authored by Dr. Jeongdong Choe, Senior Technical Fellow at TechInsights, the 2022 and Beyond for Memory Technology ebook is part of TechInsights' annual insights into memory technology. It explores memory technology developments, trends, and upcoming challenges as well as how market players are striving to stay ahead.
DRAM Technology, Trends, and Challenges
Discover highlights of the DRAM roadmap from market players. Learn the differences between Micron, Samsung, and SK Hynix DRAM cell designs, and delve into likely future innovation.
3D NAND Technology, Trends, and Challenges
Explore the latest developments that major NAND manufacturers are currently working on, and delve into the design innovation adopted so far along with successfully productized prototypes. Peek into the differences between the 3D NAND designs by Samsung, Intel, and other market players.
Emerging Memory Technology, Trends, and Challenges
Discover the evolution of emerging memory and what it will mean for the future. View the emerging memory roadmap highlighting STT-MRAM, PCRAM/XPoint, ReRAM/CBRAM, FeRAM, and embedded DRAM/FLASH memory, and the developments in the field by players such as Everspin, Samsung, TSMC, Adesto, and others.
Download the ebook to learn more about these and other latest memory technology developments.
Register To Download This eBook
Sign up for latest analysis, news and insights from TechInsights!
Stay informed about TechInsights' products, services, and events. Email collection adheres to TechInsights' Privacy Policy.
Revealing the innovations others cannot inside advanced technology products
Contact
General Inquiries
1-888-666-8888
1891 Robertson Rd #500, Nepean, ON K2H 5B7
Copyright © 2023 TechInsights Inc. All rights reserved.