2021 Review. SEMICON West 2021. Maskless Lithography. Strategy Statics versus Dynamics.
2021 Semiconductor Stock Review: What a year! The average Semiconductor Stock rose 31% last year, down from 44% in 2020. The best of VLSI's indices grew 63%. The worst was still up 9%. One Stock soared more than 120% and four rose more than 90%. Now these might seem astronomical, but the IC market grew 26% and equipment went up 35% - both more than 2X expectations from late 2020. If you ever wondered when was the best time to buy into these companies, a lesson could be that neither average was as good as the gain of 66% in 2019 - a down year for the industry. It made for a whopping 3-year gain of 213%.
SEMICON West 2021 was a real-verse (as opposed to the metaverse) meme for a year that rarely met expectations. As COVID came under control with vaccines on the horizon, many thought things would go back to normal. It wasn't normal, it was a new normal. This couldn't have been more significantly signaled when in February, SEMICON West was pushed from its normal summer spot to December. While everyone was excited to go, they were somewhat fearful. That said, SEMI did what SEMI does best: they worked with the city to minimize the problem. As the show got underway, there were police nearby in most places you needed to go and the show floor was clearly safe. The big picture takeaways were that the show had become far more about hiring and meeting, the show floor continued its migration from Critical Subsystem Central to a place where companies who don't find open doors at the major semiconductor producers go to gain visibility. I heard a lot of praise from senior industry executives for SEMI's efforts over the last 2 years and in particular its workforce development efforts. You know, a lot of organizations talk about workforce development, but SEMI is the only one that has a credible walk the talk effort. It's not easy, which is why so few do it. But 'not easy' is something people from the semiconductor industry love to take on...
Comments, Questions & Answers: Regarding Maskless Lithography
Maxim: Strategy Statics versus Dynamics - know the difference ... It is a career-limiting error to think of strategy as the simple act of setting goals, or as some have said 'deciding which mountain to climb.' This is strategy statics. From this, a tactical plan is developed. But we live in a dynamic world of constant change. As battle commanders have taught us, strategy and plans are quickly thrown out once the battle ensues. As Dwight D. Eisenhower said, "Plans are worthless, but planning is essential." This is strategy dynamics. Rick Wallace's evolving response to the COVID pandemic is an amazing example of this.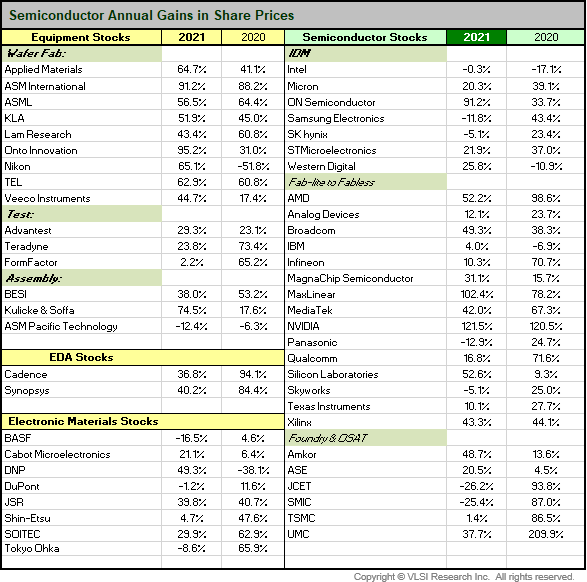 Latest Posts From Our Blogs