Curated, Cost-Effective Analyses of Image Sensors Across a Range of Innovative Applications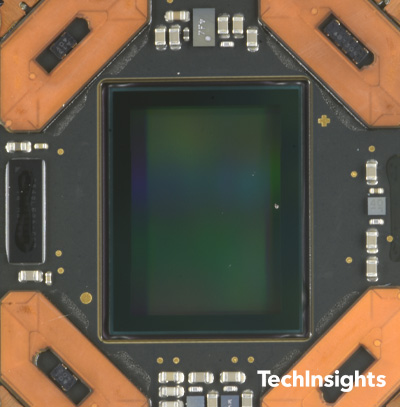 Base product road maps on hard facts, understand what's going on with state-of-the-art and next generation imaging and sensing devices
• Save time and effort - Identify key technology elements and gather technical intelligence on competitors' technology
• Formulate ideas to develop differentiated products
• Choose between outsourcing or building an internal team to create a custom solution.
• Know the trade-offs behind each decision
• Product line managers receive data to understand technology trends in the key imaging and optical sensing sub-sectors
CMOS Image Sensor development has impacted a wide range of applications and as the increasing use of fully integrated sensors propels market growth, the scope of application for Image Sensors is continuously increasing. Consumer electronics, automotive, medical equipment, aerospace, surveillance, and several other industries have all benefitted from rapid advancements in image sensor technology.
With the market value anticipated to reach USD 14.87 billion by 2026, the stakes for market players to stay ahead of the competition are even higher.
Why Choose TechInsights Image Sensor Subscription?
Improved quality of image processing, optics, and interfaces is allowing manufacturers to focus on design innovation and process improvements. But researching enhancements, scaling for smartphone devices, design innovation, and developing new sensors all the while ensuring production challenges such as high manufacturing costs and complex processes are met, does not come easy.
Techinsights Image Sensor subscription provides Leadership, Management, and Marketing Teams with the reverse engineering results and trend analyses to drive informed speculation. You can:
Identify opportunities and forecast growth
Protect existing product lines
Validate competitor and vendor claims and
Compare technology element insertion timelines
Technical production teams can:
Educate technical staff on the state-of-the-art technology for existing and pursued markets
Benchmark competitors' solutions
Compare manufacturing cost adders
Design strategies and stimulate new ideas while de-risking product planning and integration strategy.
Find out which channel is right for you and learn more about the Subscription.
The following channels are available in the Image Sensors subscription:
Device Essentials: Broad coverage of the enabling technologies and pixel architectures in use in array imagers, time-of-flight (ToF), event-driven, biometric, and other optical sensors. Tactical reporting on new solutions as they come to market is augmented by curated analyst content.
Device Essentials Plus: An extension of the SEM-based Device Essentials (DEF) channel performed on a subset of the annual DEF targets. The DEP channel offers thorough structural and dopant analyses using TEM, TEM-EDS, TEM-EELS, SCM/sMIM, SIMS analytical techniques.
Process Flow Analysis: Process sequence, including mask name, process and recipe description, method, tool, material, and thickness/depth, and mask count estimate supported by DEP content and 'analyst's experience and informed speculation.
Imager & Optical Sensor Packaging and Integration Analysis: Structural, materials, and key feature analysis of a wide range of image sensor camera modules and other optical sensing components, including IC-related integration topics.
Image Signal Processor: Complementary to the more process-centric Device Essentials Channel, this provides floorplan and selected structural analyses of image signal processors (ISP) in high-volume, high-growth, and emerging applications.
Circuit Analysis: Hierarchical schematics, delivered in a proprietary Cadence-like environment including cross-probing to layout capability, of the active pixels, column readout, ADC, row control, PLL, and Bandgap.
Stay a step ahead of the competition
Ensure you're armed with the latest technical intelligence to inform decisions on new market opportunities, product strategy, cost optimizations, and more.
All analysis is curated by our industry-recognized, trusted Subject Matter Experts and leverages our 30+ years of reverse-engineering expertise to reveal technology innovation in the image sensor.
Reports by manufacturer include:
Apple, Sony, Samsung, Huawei, Canon, Xiaomi, OmniVision, Google, Goodix, Smartsense, Prophesee, SK Hynix, onsemi, and many others.
Report by applications include:
Smartphone/Mobile Optical Sensor (Ambient Light/Proximity/Color Sensor/Under-Display Sensor, etc.) Other consumer imaging (tablets and digital cameras, etc.); Depth-Sensing/Ranging/Time-of-Flight (ToF); Automotive; Security/Surveillance; Industrial (Machine Vision/Industrial/Global Shutter, Medical); Specialty devices, Emerging application; Biometrics (Fingerprint Sensor, IR Sensor); Event-Based Sensor
Here's How The Image Sensor Subscription Works
Subscription coverage
A subscription to any one of the Image Sensor channels provides 12-month access to all new and previous analyses on the TechInsights' Platform. The analyses cover disruptive and innovative technology across notable players in the market such as Apple, Samsung, Sony, etc.
Breadth & depth of content
Subscription content on the TechInsights' Platform includes reports, high-quality images, latest technology news, and analysis of the image sensor through blogs authored by our Subject Matter Experts. Updated roadmaps and progress trackers offer visibility into upcoming technology.
Easy, self-serve access
Once subscribed, the TechInsights' Platform is accessible 24/7, no matter where you are. Log in from your laptop, desktop, or tablet. You can also access the latest technology news (SME blogs) from our mobile app.
Search our analysis and website
Latest Image Sensor Insights & Analysis