The analysis you need to keep pace with this rapidly growing market
The Lithium-Ion battery market is expected to grow from $31B in 2019 to reach $100 billion in 2026 (Research and Markets) driven by smartphones, electric vehicles, laptops, power storage, rechargeable tools.
Even with this level of success, battery technologies continue to evolve to address several key challenges: battery life, energy density/weight, battery safety, cost reduction, charging speed, temperature performance, battery management complexity.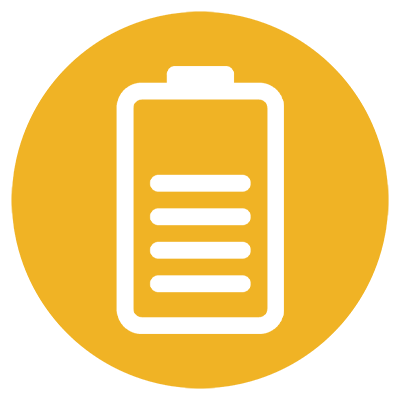 TechInsights provides custom analysis to address your specific battery analysis programs.
The innovation seen in a typical battery system can cross a number of technology domains including:
Battery electronics and management systems and the corresponding semiconductor componentry including controllers, sensors, voltage regulators, state monitors
Battery pack structure, including cell types, cell configuration, internal connections and packaging
Cell materials analysis and measurements of cathode, anode, electrolyte and separator
Available Battery Subscriptions
Portable Battery Teardown
Provides information on the re-chargeable battery packs, battery cells and battery ICs found in mobile phones, tablets, laptops, wearables, and other products.
Excel-tables covering rechargeable battery details including product level, pack-level and cell level information for over 450 devices.
Source Product

Product type
Product model
Country of purchase
Battery Cell

Cell cost
Number of cells per pack
Battery Pack

Brand
Part number
Pack voltage
Pack mAh rating
Pack dimensions (L, W, H, Weight)
PDF Reports with images and data tables covering:
Source product images and information summary including brand, model, price, dimensions, and product features
Battery pack images and information summary including pack cost breakdown
Battery cell images
Battery board images and battery IC identification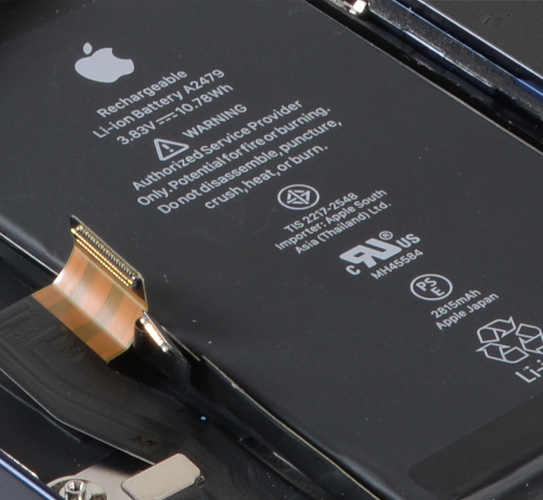 Battery Cell Essentials
TechInsights provides a wide range of technical analysis covering battery cells and materials
Computerized tomography x-ray (CT) of battery cell structures/volume
Cell Cross Sectional Analysis: Covers internal structure of the battery including Optical and SEM and SEM-EDS imaging
Plan-view SEM materials analysis to identify size and layered structure of particles
TEM and TEM-EDS Materials Analysis
Time-of-flight secondary ion mass spectrometry (TOF-SIMS)
X-ray photoelectron spectroscopy (XPS)
Fourier Transform Infrared Spectroscopy (FTIR) and RAMAN analysis
X-ray diffraction (XRD) analysis
Inductive Plasma (ICP) analysis
Gas chromatography mass spectrometry (GC-MS)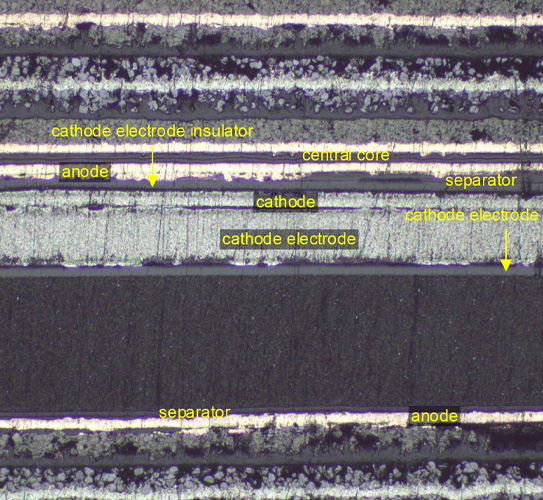 A Review of the Chevy Bolt Powertrain
Electric vehicles (EV) are potentially a disruptive technology in the automotive market. They offer the promise of increased energy efficiency and the potential for reduced emissions, depending on the primary energy source used to generate the electricity. Furthermore, since electricity generally is much cheaper than gasoline, partly due to differences in taxation, EV's promise lower operating costs. However, one downside of lithium ion batteries is that their energy density is 100 times less than gasoline (see). Even accounting for the higher efficiency of electric vehicles we would need to increase the energy density of batteries by a factor of ~5 to achieve the same weight efficiency as a gasoline powered car.
TechInsights recently completed some analysis of parts of the Chevrolet Bolt EV. According to Consumer Reports, the 2020 Chevrolet "Bolt is the first relatively affordable EV to have a robust driving range. This small hatchback is built around a large 66-kilowatt-hour battery pack that sits under the car's floor and contributes to the car's planted feel despite its tall stance. With 200 electrified horses on tap, the Bolt accelerates with gusto. A full charge takes 10 hours on a 240-volt connector, but with a rated 417 km range, owners should rarely have to fully charge the Bolt." Our analysis has focused on the powertrain, including the inverter and the lithium ion battery pack. In this short article, we will review some of this analysis.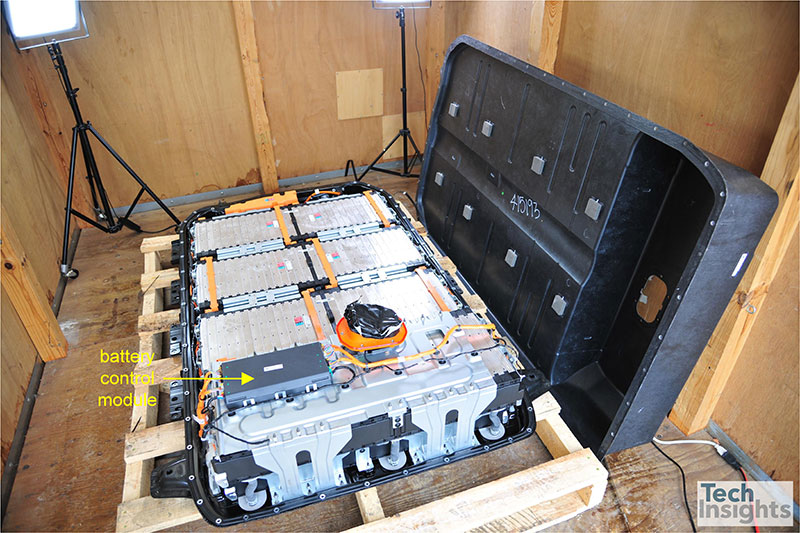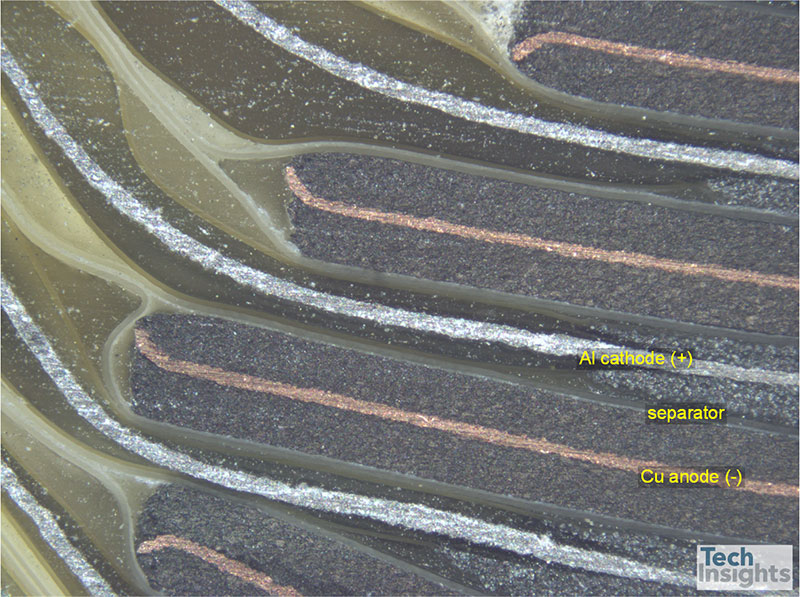 Search our analysis and website
Latest Posts From Our Blogs
Don't miss another update from TechInsights.
All our latest content updates sent to you a few times a month.