The analysis you need to keep pace with this rapidly growing market
The Lithium-Ion battery market is expected to grow from $31B in 2019 to reach $1 trillion in 2026 ([1] Research and Markets) driven by smartphones, electric vehicles, laptops, power storage, rechargeable tools.
Even with this level of success, battery technologies continue to evolve to address several key challenges:
Battery life
Energy density/weight
Battery Safety
Cost reduction
Charging speed
Temperature performance
Battery management complexity
The innovation seen in a typical battery system can cross a number of technology domains including:
Battery electronics and management systems and the corresponding semiconductor componentry including controllers, sensors, voltage regulators, state monitors
Battery pack structure, including cell types, cell configuration, internal connections and packaging
Cell materials analysis and measurements of cathode, anode, electrolyte and separator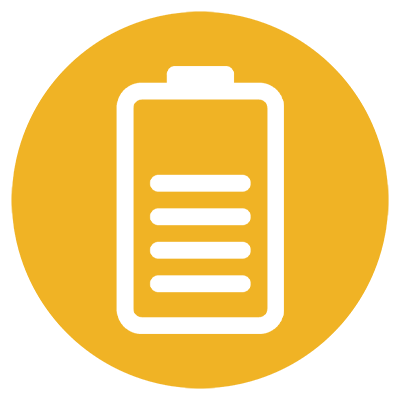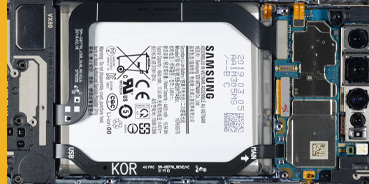 Product (eg. Phone) or Pack Teardown and Cost Analysis
Teardown analysis of battery pack and battery management systems from a wide range of mobile phones, laptops, tablets, automobiles and other devices
Design win and bill of material data (cells and Battery IC)
Materials costing estimates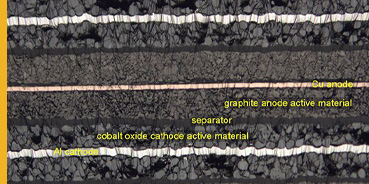 Battery Cell Analysis
TechInsights provides a wide range of technical analysis covering battery cells and materials
Computerized tomography x-ray (CT) of battery cell structures/volume
Cell Cross Sectional Analysis: Covers internal structure of the battery including Optical and SEM and SEM-EDS imaging
Plan-view SEM materials analysis to identify size and layered structure of particles
TEM and TEM-EDS Materials Analysis
Time-of-flight secondary ion mass spectrometry (TOF-SIMS)
X-ray photoelectron spectroscopy (XPS)
Fourier Transform Infrared Spectroscopy (FTIR) and RAMAN analysis
X-ray diffraction (XRD) analysis
Inductive Plasma (ICP) analysis
Gas chromatography mass spectrometry (GC-MS)
A Review of the Chevy Bolt Powertrain
Electric vehicles (EV) are potentially a disruptive technology in the automotive market. They offer the promise of increased energy efficiency and the potential for reduced emissions, depending on the primary energy source used to generate the electricity. TechInsights recently completed some analysis of parts of the Chevrolet Bolt EV.
Read more
The World of Lithium Ion Batteries
Lithium ion (Li-ion) batteries are one of the most widely used rechargeable battery types, especially for mobile devices such as smartphones, tablets and laptops, and in electric vehicle applications. The continually growing interest in Li-ion technology and applications translates to a forecast CAGR of over 20%, and a market of approximately $100 billion by 2025.
Read more
Search our analysis and website
Don't miss another update from TechInsights.
All our latest content updates sent to you a few times a month.